Save Your Time and Efforts with
Generative AI
Engage in Conversations with
Follow-Up Questions
Initiate meaningful anonymous conversations with your teammates and suggest feedback topics. Also, send AI-generated Follow-up questions based on Survey results related to common concerns and dive deeper into the root causes.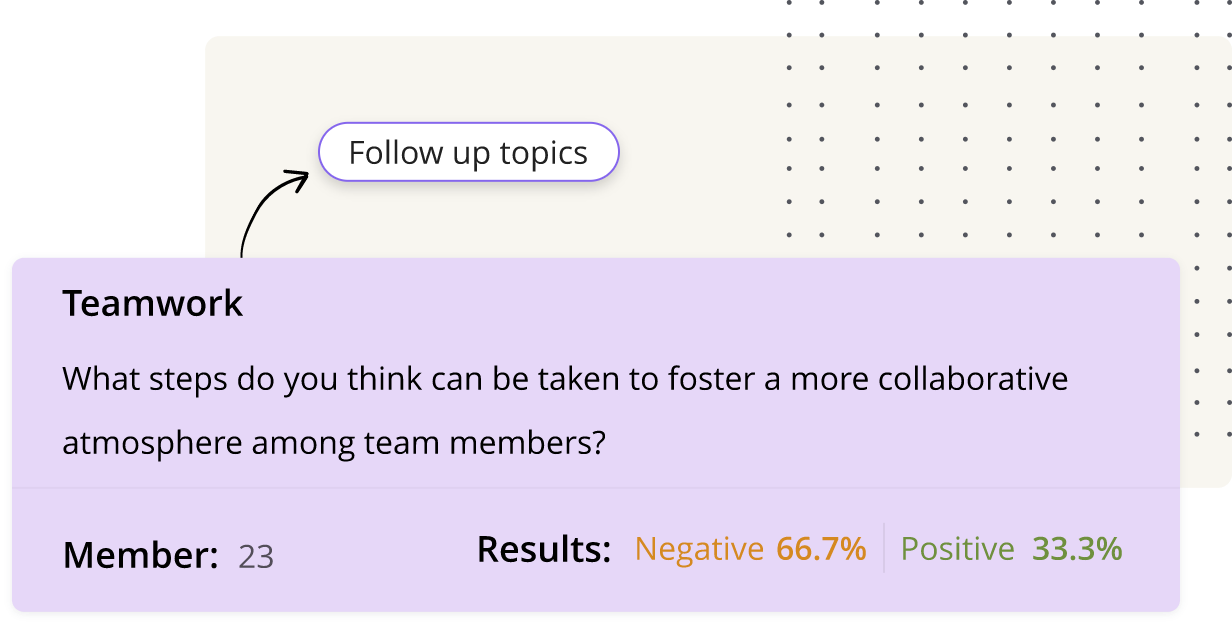 Measure
Employee Sentiment
Measure and Manage employee sentiment through advanced analytics. Our AI algorithms analyze the sentiment behind each feedback submission, helping you quickly identify urgent matters, prioritize your actions and save time.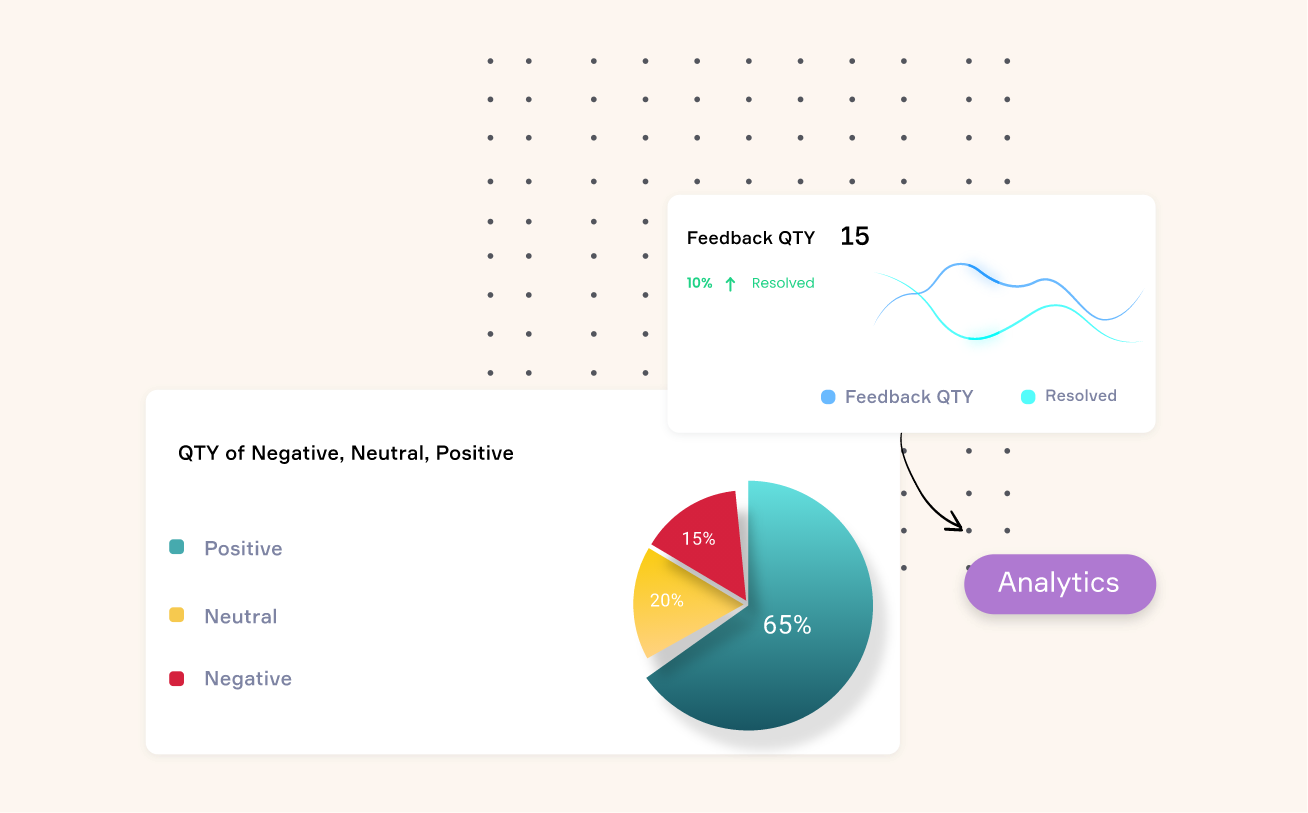 Discover Recurring Concerns with
Smart Dashboard
With the help of the AI-analyzed dashboard identify the recurring and common problems that resonate across your teams having a huge impact on your organization. Track patterns and implement targeted solutions.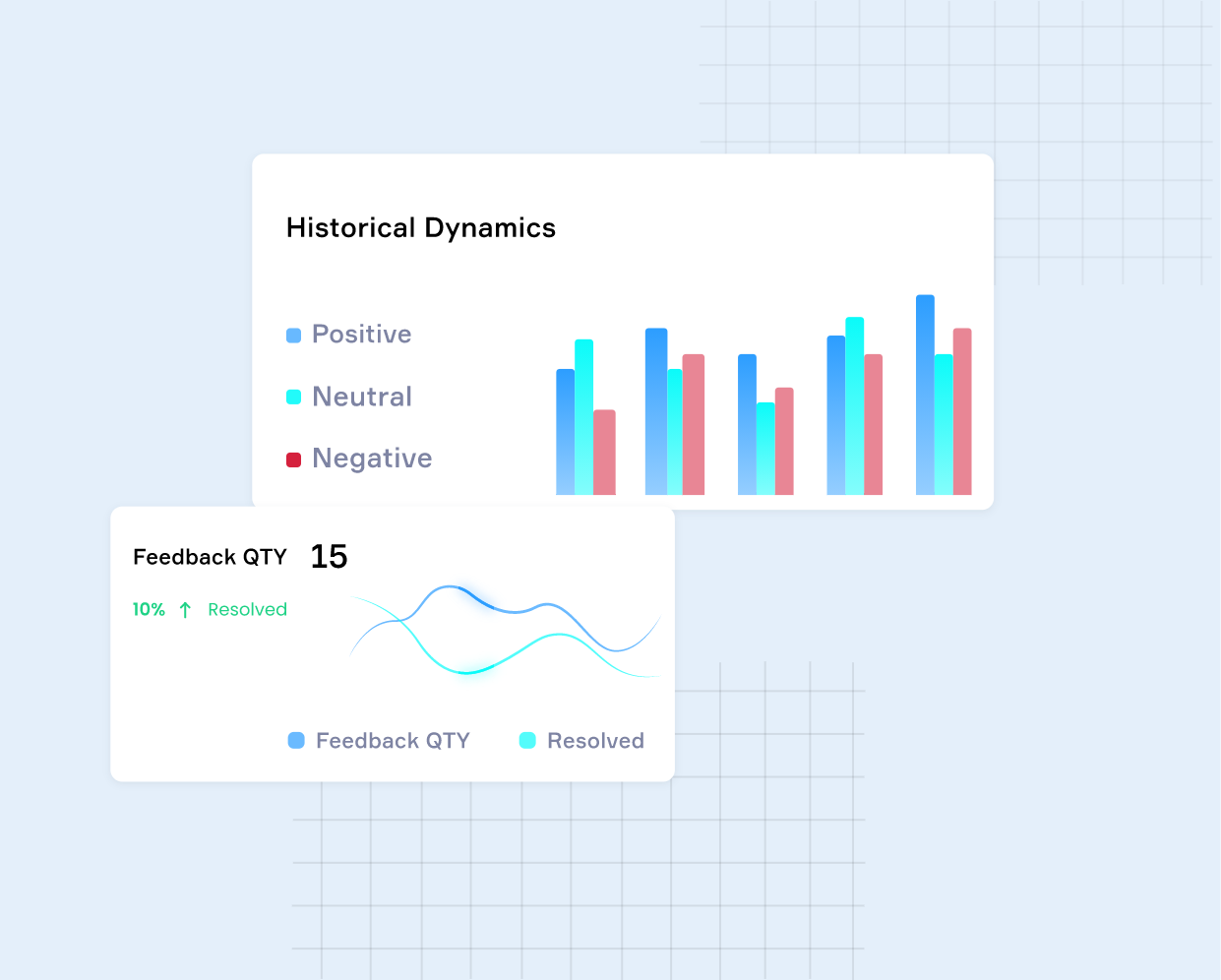 Receive AI-based Recommendations
Based on the feedback insights receive AI-generated recommendations on how to solve the recurring issues regarding employee engagement, wellness, relationship with the manager, and many more categories.