For Employees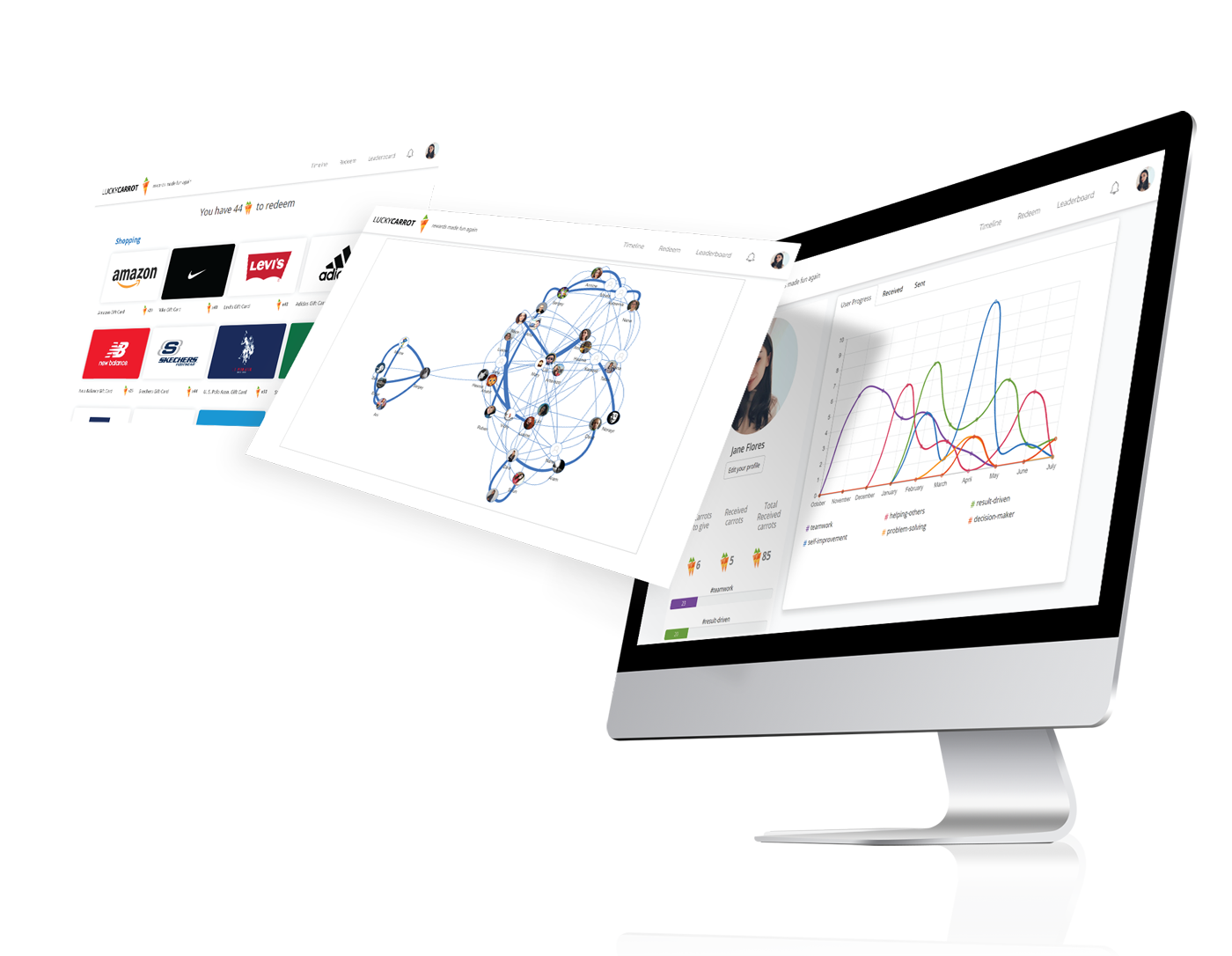 Say THANK YOU
Employees have all the needed tools to recognize one another for the hard work they put in. Sharing "Thank You" posts in the public timeline, makes daily achievements visible and remarkable. Recognize your peers and let them know they rock!

Get recognized
Everyone at the company can see the excellent performance and awesome job of the employees without leaving excellence at work unnoticed. The act of feeling recognized, appreciated, and valued can heighten productivity and promote team spirit.

Rewards
Our huge reward catalog is where the hard work pays off. Employees can choose from a range of useful, branded gift cards, activities as well as create unforgettable and challenging group events. This is an experience to never forget.
Analytics
Get the complete analytics of employee relationships and interactions, discover the struggles they are facing at work, and see their performances by discovering their weak and strong sides based on company core values and public wall of fame.
Leaderboard
Find out informal leaders of your company. Check out who is the most and least engaged employee sorted by company values, employee positions, and departments.
Company Culture
Understand and develop your company culture by creating a rare environment where the company mission, values, ethics, expectations and goals are reflected in the full picture of your workplace.
Insights
Gain actionable insights into how your employees really feel. Understand what worries them or hampers their productive working process. See the complete insights on the engagement score and try to keep the best talents with Lucky Carrot tools. Employee insights for a better employee experience.
Short Term Rewards
Congratulate the Birthdays or Work Anniversaries of your employees on the public wall of fame. And with special rewards, celebrate events like the completion of a new project, achievements, company anniversaries, etc. We bring employee benefits, well-being, and recognition together helping you create an outstanding employee experience.
Employee Turnover
Find out how much employee turnover costs your company. Lucky Carrot allows reducing employee turnover and making your
company an ideal workplace that
few people will want to leave.