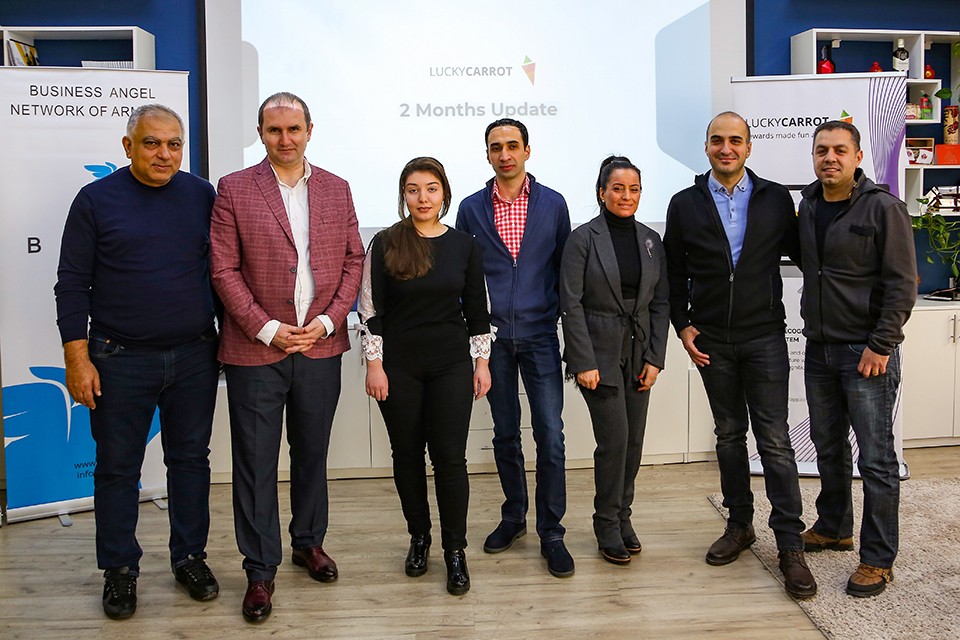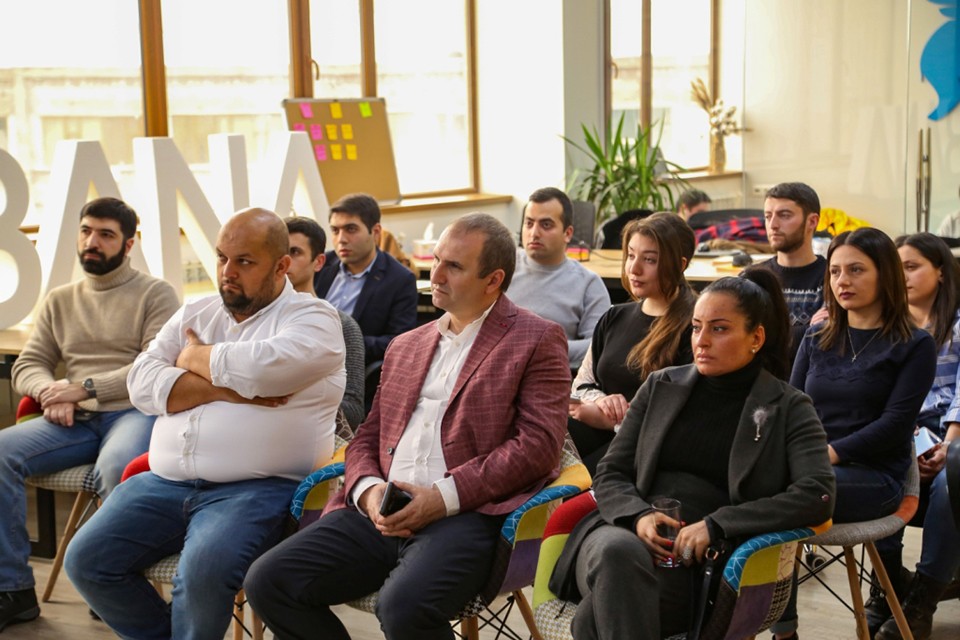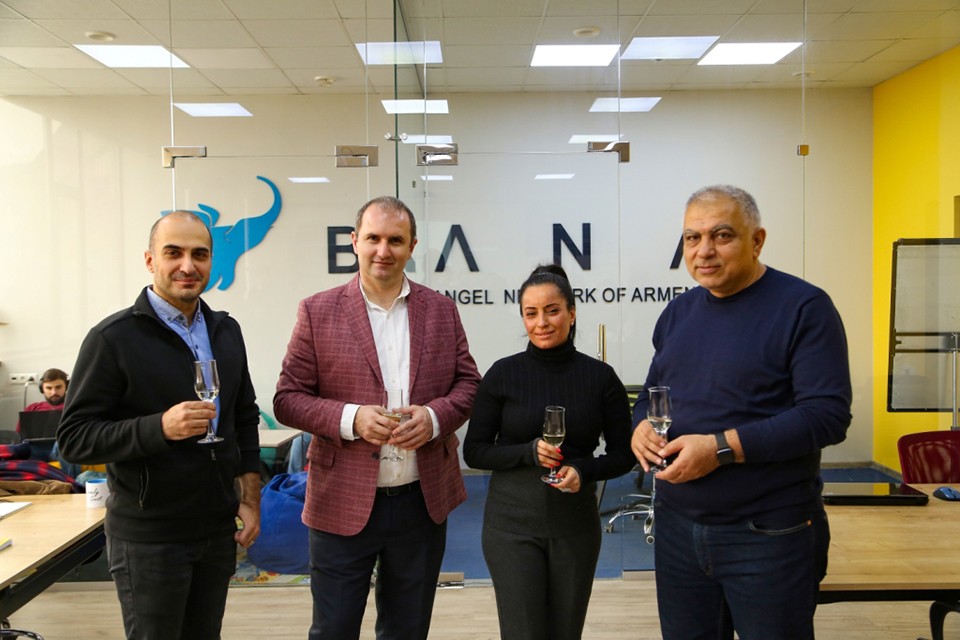 Investors from the network Bana (Business Angel Network of Armenia) have invested in the Lucky Carrot startup team. The investment will be used to further develop the team's innovative platform.
With Lucky Carrot, companies improve employee engagement and motivation with peer-to-peer recognition, helping to create a better work environment. The system allows employees to thank each other by sending online carrots, and then collected carrots can redeemed into gift cards from the best stores and entertainment venues. Lucky Carrot gives companies the opportunity of using the platform for 45 days for free to test it.
The Director or BANA Grigor Hovhannisyan explains why the four investors have decided to invest in this team - a strong team, interest in Lucky Carrot service from big companies, and opportunity to grow in the global marketplace. "The product was created based on market demands. By solving the problem within their team, they have realized that other organizations are facing the same problems. It is noteworthy that the companies that first registered and tested Lucky Carrot for free have subsequently become paid clients".
Unlike similar platforms in the global market, Lucky Carrot provides much more in-depth and useful analysis and gift cards from local stores in different countries. The novelty of the startup is to provide CSR (corporate social responsibility) to the company through its employees. In this model, employees contribute to the company's charitable programs. Read More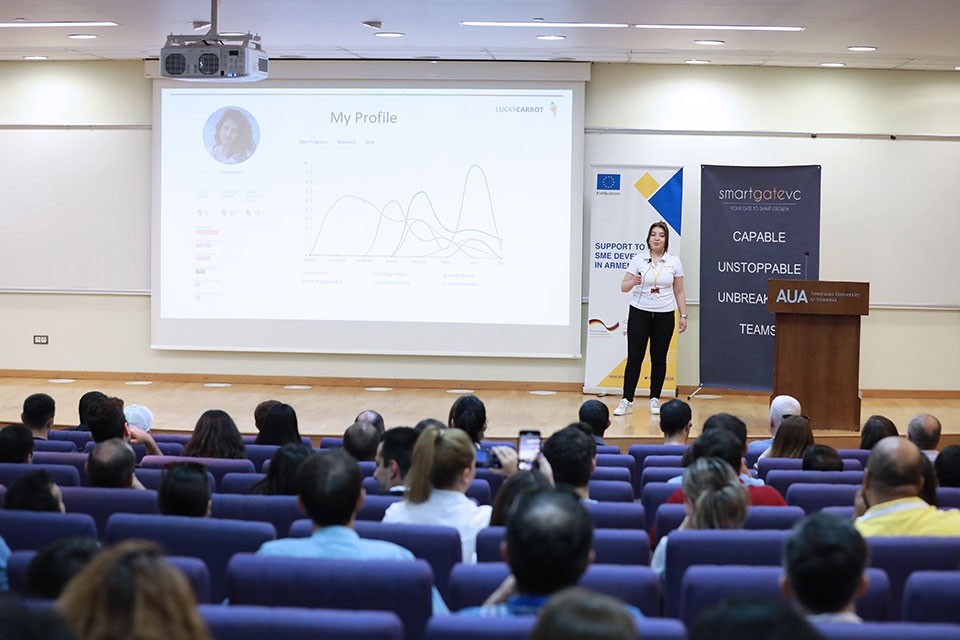 In this column Itel.am presents the fourth batch of Armenia Startup Academy graduates.
Lucky Carrot is an innovative platform for companies to improve the staff's involvement and motivation, which facilitates good working environment.
The Lucky Carrot team is comprised of team leader Zara Muradyan, web developer Narek Tonoyan and business development manager Mariam Gyulumyan.
According to Zara Muradyan, their platform enables employees to thank each other with virtual carrots, provided by the company beforehand. The collected carrots can be exchanged for gift cards from top shops and recreational establishments.
At the same time, the company receives the analysis of strong and weak points of their employees and the productivity of communication within the staff.
"Contrary to similar products, Lucky Carrot provides gift cards from local shops in many countries. Our platform is also very easy to use. In the future, if we accumulate large amount of data, we'll start making predictions of possible resignations, using AI," said Muradyan.
The startup targets IT and financial companies that have 10 to 1000 employees.
Currently, the platform has 13 clients (Hero House, SmartClick AI, Chessify, The Crowdfunding Formula, Seven Smarts, Onex, FinLex, etc.), which have 500 employees in total.
Lucky Carrots plans to enter the Eastern European market, expand the team and further develop the platform within a year.