For Employees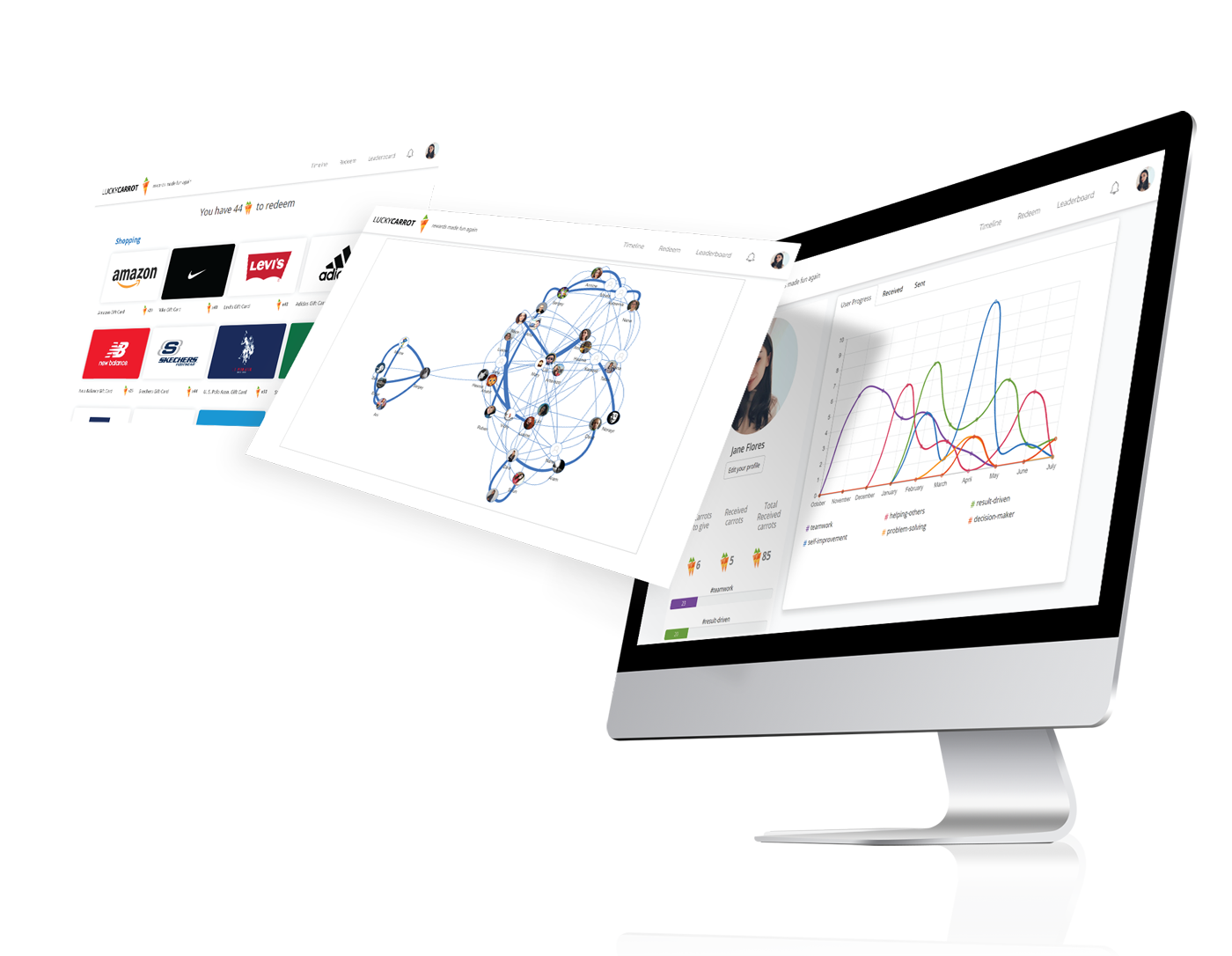 Ability to say THANK YOU
Now employees have all the tools needed to appreciate and reward their peers by sharing Thank You posts in the public wall of fame.
Praise them and let them know they rock!

Get recognized
Everyone at your company can now see and e-witness the great performance and smart work of your employees without leaving excellence at work unnoticed. Promote the team spirit and morale at your workplace.

Meaningful Rewards
At our huge reward catalog is where the hard work pays off. Employees can choose from a range of fun and useful branded gift cards and activities. This is an experience to never forget.

Analytics
Track how the team members interact, how they keep the company culture and how good their individual performance is by discovering their weak and strong sides.

Leaderboard
See who's the leader, the most engaged and the top performer at your company. If you choose to show the leaderboard to everyone,
you have that option.

Anniversaries
No need to always remember everyone's birthday or workday anniversaries and spend tons of time to think what to gift. Give your employees the carrots and let them choose their own reward.

Insights
Find out who's the least engaged at your company and who needs the most attention to prevent high employee turnover rates.

Wall of Fame
You don't need to be around your employees every second of every day to know what's happening. Just scroll in the Wall of Fame and be informed what and how your team is doing.

Company Culture
Find out and get insights into what the weak and strong points of your company culture are.