What are engagement surveys for?
Engagement surveys are designed to measure all the drivers of employee engagement such as relationships with peers and managers, recognition, alignment, motivation, job satisfaction etc. Exposing the weak areas in company culture before everything becomes catastrophic gives managers a huge advantage to avoid cultural collapses.
The effects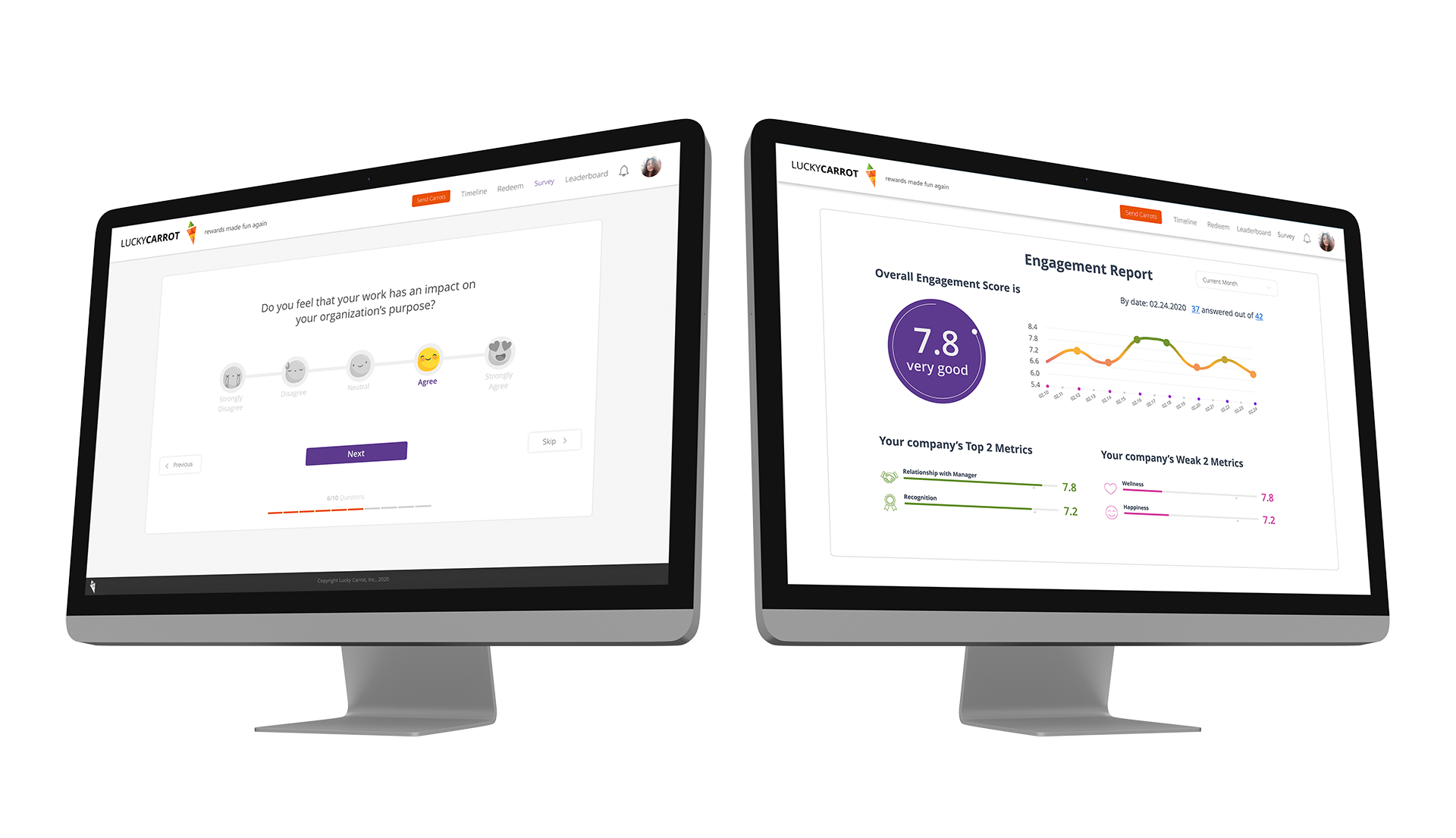 Financial Growth
Employee engagement must be the biggest concern for organizations because it can directly affect the financial status of them and increase outcomes. Highly engaged teams are fully involved in their job and work harder to perform their best and achieve the desired results.

Lower Turnover
Changing things that don't work very well and making improvements in areas where employees are dissatisfied will highly lower employee turnover rate.

Customer Satisfaction
There is a direct correlation between customer satisfaction and employee engagement. Engaged employees are happier and tend to provide better customer service and better customer experience.
For more information about the employee engagement survey click the button.

Ask the right questions
The questions are specifically made for measuring all the metrics of employee engagement. They are detailed, accurate and easy to understand․ With the help of these questions you will reveal employees' concerns more quickly.

Get Insightful Analytics
You get profound analytics about the overall engagement score of your company, the scores of each key metric of employee engagement, the number of employees who completed the survey. You can also compare the new and old data to track your progress.

Recommendations
With the help of Lucky Carrot you can affect all the drivers of employee engagement beginning from recognition and alignment to relationships with peers and managers and job satisfaction. With our recommendations you can improve the weak sides of your company through Lucky Carrot.
Employee engagement survey is free of charge. So go and discover your company engagement score now.